鲜花(
4
)
鸡蛋(
0
)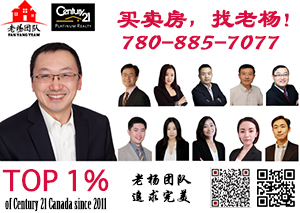 地址:1263 LATTA CR NW7 j0 Q% Z _2 D- |9 }
# s8 [ [* P! ?
售价:$499,0008 G$ @" \- w( E* w. k

联系方式:老杨团队
2 x- L2 Q3 j# O0 x* n
(http://www.century21.ca/cn/fan.yang)

好房详情:
http://www.fanyangteam.com/for-sale/1263-LATTA-Crescent--E4124424



8 |* B8 O& J2 ~2 M, q2 \' ]5 e
西南Riverbend名区Leger精心维护双层美宅!

主层设有宽敞门厅,优雅石板与天然项目硬木地板演绎华美!明丽客厅配备了燃气壁炉,瓷砖装点。美食厨房设有花岗岩台面、全套不锈钢电器、充足橱柜空间、饭岛和宽敞餐具存储间。就餐区可直达超大甲板、后院藩篱已固、南向后院景观已完成!

缓步二楼,宽敞弹性房设有艺术拱形穹顶!三间宜居卧室齐备!主卧设有可步入式衣橱和4pc卫浴间,其内独立花洒、角落大容量浴缸俱全! i$ ?0 f4 b3 `9 g

位置便利,5分钟可步行到Leger公交车站、Terwillegar Recreation Centre和 Lillian Osborne 高中!临近George H. Luck elementary 和 Riverbend School junior high. 驱车轻抵Anthony Henday,Terwillegar Dr 和 Whitemud freeway.
5 M) i2 E' d$ j
机不可失,欢迎看房!+ ?1 Q, m" w* q$ i% \& f1 B
( A5 v1 b \9 j) f8 c+ N ]
Welcome to this well maintained 2-storey home conveniently located in prestigious Riverbend community of Leger.

Main floor features spacious foyer with beautiful slate and gleaming natural oak hardwood flooring throughout. The bright and sunny living room boasts a gas fireplace with tile surrounding. Gourmet kitchen features granite countertops, stainless steel appliances, lots of cabinets, eating island and spacious pantry. The dining area connects to a large deck and fully fenced & landscaped south-facing backyard.

Upstairs you will find a spacious bonus room with a vaulted ceiling and 3 good sized bedrooms. The master bedroom has a walk-in closet and a 4 pc ensuite with a standing shower and a corner soaker tub. 5 min walk to Leger bus terminal, state-of-the-art Terwillegar Recreation Centre, and Lillian Osborne high school. Close to George H. Luck elementary and Riverbend School junior high. Easy access to Anthony Henday,Terwillegar Dr and Whitemud freeway. Must see!


+ N0 ]9 A0 {$ Y2 } W

$ _5 U g1 m7 [: l" i/ E

7 [- E% q: |; m# @3 R q# D

- o: x" a, J8 C4 }7 X

5 ?9 i6 i& {. E

' ^2 Y% y9 R8 B

: d4 W# q8 @9 a

% }9 ~& w& f ]" S' E: o6 I

2 B0 J4 A* w G* `( R8 C

4 ]* u) h; g4 b

7 o$ D0 V, Y* \/ K* n' n/ c

8 A. Z( { i3 `$ @6 ~/ y