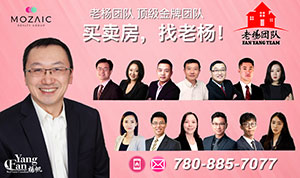 4 a2 j7 Y. d- C1 z# ?
We met on Internet, she told me that I look much taller than the actual length of my body when she saw a piece of video of me in the gym, i took it as compliment and encouraged to take two hour ride to go to downtown meeting her over there by LRT and subway.
Lets give it a shot and see where it goes, i assured myself uncertainly.3 A- e5 Q8 |8 r3 Q4 @* g7 @
She came down from her new apartment which was under renovation, and greeted me at the front entrance door. She grinned shyly, wore a long coat, slender body, big dark eyes, high straight lovely nose ,creammy white skin with an obvious thin layer of make ups ,I was fascinated and truly appreciated her effort , my heart skipped a beat,but I kept myself composed and pretended that there is nothing disturbed inside., S. x5 D! X; a* q v
A guy was working on tile floor in the living room, so she brought a chair and a little stool to the other room and we sat down in there. I don't remember how we began exactly but everything started smoothly and naturally. She used up all of her saving for the down payment and carries 1,000,000 yuan mortgage for this two bedroom condo. The money for renovation was borrowed from relatives and friends.
Her first boyfriend at the same college left her on the excuses of family pressure . A Japanese entrepreneur pursued after her and promised her a single house somewhere, she refused the deal of trade for love and regretted now.7 s$ T( @+ [9 P4 R+ A$ v
"i would've had a house if i had accepted him", she mumbled to herself.
I like her stories , but i held my curiosity , not to delve on the information about that rich Japanese.
"Do you mind if I have a cigarette? "
She smiled embarrassingly. It surprised me and caught me off guard, I'm the antagonist of smoke always.2 O7 @8 v3 O' P
"Sure, no worries ,go ahead" ,i said it without a hint of hesitation and attitude. She took out a pack of smoke from nowhere and lit one expertly between her index and middle fingers , she inhaled deeply in one full breath and puffed plumes out of her nostrils like two industrial chimneys. I pulled her hand over to take a close look when she finished ,a typical smoker's fingers , she laughed with bearing teeth, they are the same color of her fingers and randomly spread in her mouth, beauty is tarnished instantly by the yellowness and untidiness .1 O. n3 C& L) l3 F$ N
" a dentist will fix them " instinct got me and i asked her recklessly.3 \* \" d& k1 I2 Q# m$ O: N( H" ~
Her face turned a shade of redness that makes her very charming and intoxicating , affection and delight permeated and filled every corner of this limited space.
"I did" her tone indicated uneasiness and awkwardness.
"really?but they....." i speak silently in my mind.0 |5 [! x" f4 ?6 }' V; `# ?9 P* p. S8 B
Time slides away unnoticed when you sit there with someone you enjoy being together.
"what would you like for lunch ? i know a restaurant nearby, their noodles is a big hit and very nice,tasty." she suggested .
i,'m not suppose to be cheap on the first date, noodle is definitely not on the menu.
"Ah...I'm not quite sure around here, would you get me somewhere a little bit better than noodles?", i looked into her deep,infatuated eyes directly , felt being drawn closer by them.
Five minutes later we were walking on the way toward our lunch, talking and laughing over silly stuff, it's a bone chilling winter day in December in the city of Dalian , but still so many pedestrians on the street ,sometimes our hands touched inadvertantly , i felt like a current electrified through me and longed to grab her tiny hand into mine.0 b, x3 H( E& _5 X5 I
"Mom, what are you doing here?" she exclaimed to a white haired woman on a crutch suddenly.